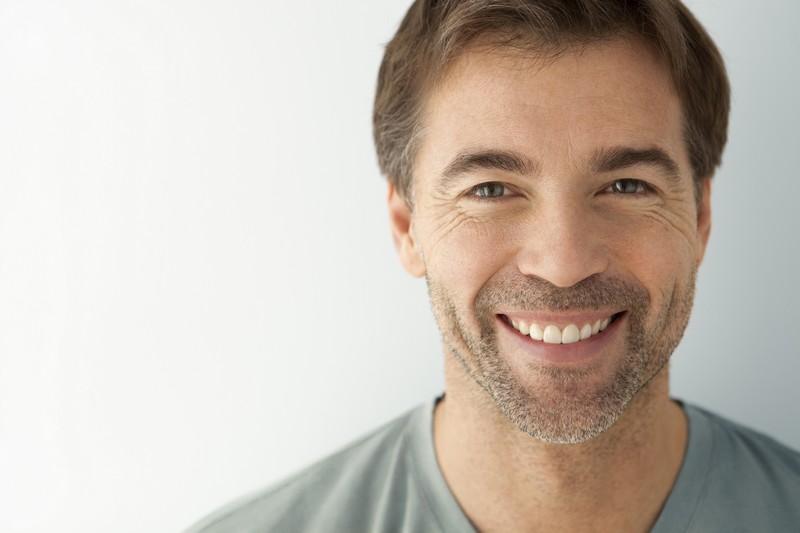 Whether from injury, gum disease, or decay, the loss of an adult tooth can be a devastating experience to endure, implants are the latest innovative technology in replacement procedures, and they provide patients with a second chance to make that memorable first impression at work and in social settings. These structures are designed to provide a foundation for replacement teeth that will function.




When we perform a dental implant treatment, we screw or tap an implant into the gum where you have a missing tooth. This provides a new root that we finish with a crown that looks like a natural tooth. The implant gradually fuses to the jaw bone to give you a strong new tooth that works just as well as a healthy, natural one. Once you have an implant, you don't have to remove it like with a denture, and you'll care for it like you would a normal tooth.
We are able to provide different dental implant solutions depending on the scenario. If you are missing a whole row or all of your teeth, we could put implants throughout every missing spot. On the other hand, you might only be missing a few teeth. In this case, we can simply replace the missing ones. We also have the option to combine implants with bridges and dentures to fill in every gap. We will provide an assessment and discuss your options with you. Various factors could affect the decision. These include price, function and convenience.
Benefits of Getting Dental Implants At Our Philadelphia Office
Some people find it unnecessary to put dental implants throughout the entire mouth when other options such as dentures are available. But the results of implants can be very rewarding in that they provide a permanent new set of teeth that looks and functions like the real thing. Implants improve oral health by covering the vulnerable gum that was exposed to food particles that can transform into gum disease and tooth decay. In addition, missing teeth often lead to confidence concerns, so restoring the look of a healthy and beautiful smile can help your self-esteem.
The Tooth Replacement Process
At Smile Maker PA, we work to make dental implants as affordable and the least disruptive to your life as possible. Through our flexible scheduling options, we create a treatment schedule that fits your needs. We make sure that you really need this treatment before performing it and can provide financing options to help it fit your budget. We start with a thorough exam to learn what is needed, provide options and work to help you keep any remaining natural teeth.
To get an assessment for dental implants, contact us at (215) 969-2015 for an appointment.
Say goodbye to those pesky, uncomfortable dentures or bridges; with implants, a person will gain their ability to eat and have the self-confidence to show off their vibrant smiles.
Dr. Dmitri Karagodsky is a master implantologist who expertly performs all stages of implant treatment.
This technology has improved the lives of millions of patients. Made of biocompatible titanium, implants are the most advanced type of replacement available. They are capable of providing stable support for prosthetic teeth that look natural.
As a member of both the International Congress of Oral Implantologists (ICOI) and the American Academy of Implant Prosthodontics (AAIP), Dr. Karagodsky is constantly expanding his education to provide high-quality treatment for our patients. He offers several options for implants at his state-of-the-art dental practice near Somerton.
As a premier implant dentist, Dr. Karagodsky uses several different products and systems to give his patients the best results.
The loss of permanent teeth is common. However, after losing one or more teeth, it is essential to replace them to avoid dental function problems and maintain your health. This can result in the remaining teeth shifting and becoming destabilized, resulting in the loss of even more teeth. Additionally, this loss causes the jaw bone to shrink because the body ceases to send nutrients to the area in the absence of tooth roots; this is particularly problematic for patients who are missing all or most of their teeth.
Implants are the treatment of choice if one or more permanent teeth need to be replaced. Implants can be particularly helpful for patients that currently wear dentures that slip around or are uncomfortable; this is because they work very well to Stabilize Both Full and Partial Dentures. Because they simulate tooth roots, implants also help the jaw bone to retain mass.
Treatment involves surgically placing the implants, little metal posts made of titanium, into the patient's jaw tissue. Because titanium is biocompatible, the implants will fuse with the jaw bone as it heals. Once they have stabilized, the implants will provide a strong support system for all forms of dental restorations.
Tooth Implants — In this procedure, the doctor places one implant and restores it with a single crown.
Multiple Implants — This is when the doctor places two or more implants, restored with multiple crowns or a bridge.
Full Arch — When all the remaining teeth on the upper or lower arch are missing or need to be extracted, Dr. Karagodsky can place some implants across the jaw bone and attach a full-arch bridge.
Dentures — The doctor can use implants to retain a removable denture. A prosthetic will snap or clip onto a retention system on top of the implants, and it will be incredibly stable.
As a premier implant dentist, Dr. Karagodsky uses several different products and systems to give his patients the best results. In special cases where the patient has a good jaw but not in the back, the doctor can place as few as four implants to support an entire arch. Dr. Karagodsky is adept at providing implant treatment for patients who are missing all of their teeth. He is also able to fix, which were done badly by other treatment providers.
The process of implant treatment takes place in stages. First, there will be a consultation with Dr. Karagodsky to find out more about the procedure. If an in-depth assessment determines that the patient is a good candidate for implants, he will develop a plan for the best possible outcome.
Many dentists refer the surgical placement of implants to a specialist and only restore the posts once they have healed. However, Dr. Karagodsky provides implant treatment from start to finish, so multiple office visits are unnecessary. Some patients need to have their jaw augmented with a bone graft before surgery to provide a stable base for the implants, and Dr. Karagodsky also performs this procedure.
Treatment requires several steps, but most patients feel implants are worth the effort.
Surgery is performed on an outpatient basis, and appropriate anesthesia is provided for comfort. The doctor will place the implants through the gum tissue into the jaw bone. He will then provide a temporary restoration to wear while the implant sites heal. Healing time is typically three to six months.
During this time, the jaw's bone will fuse to the implants, anchoring them in place. When the implants are fully integrated, the patient will return for a second visit.
At this time, the doctor will expose the implants from under the gums and attach tiny connectors called abutments. A second, shorter healing period is necessary for the gums. Then Dr. Karagodsky can restore the implants with a permanent prosthetic.
The surgery steps may differ slightly depending on the system being used and the patient's needs. To begin enjoying the many benefits, make an appointment with Dr. Karagodsky to find out more.
Smile Maker PA are the only office that does a CAT Scan for Dental Implants.